Our Services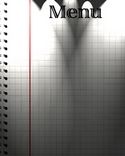 Pogson & Matt Wealth Management Group provides comprehensive solutions for individuals and families with various financial situations. First, we provide an assessment of a client's future financial needs and risk tolerance. We then implement a customized financial and investment plan that is monitored closely on an ongoing basis.
Our wealth management and financial planning solutions include:
Investment Management – At the core of our business, we continuously seek out opportunities for growth and capital preservation.
Pre-Retirement Planning – For those evaluating a retirement decision, we provide an evaluation of your readiness for retirement along with strategies to allow for a smooth transition into financial independence.
Retirement Income Planning – For those individuals already enjoying retirement we advise on income solutions, along with long-term growth and capital preservation.
Multi-Generational Wealth Management – For families who want to preserve their estate and ensure a legacy for the next generation and/or charities, we evaluate your current situation and develop long-term strategies .
Life Events – When life events take place, such as divorce or death of a spouse, we provide guidance to individuals who may now be responsible for handling the responsibility of their own financial affairs.
Pogson & Matt Wealth Management Group has the experience, understanding and process to help you deal with any of these situations.